mOBet mobile application support page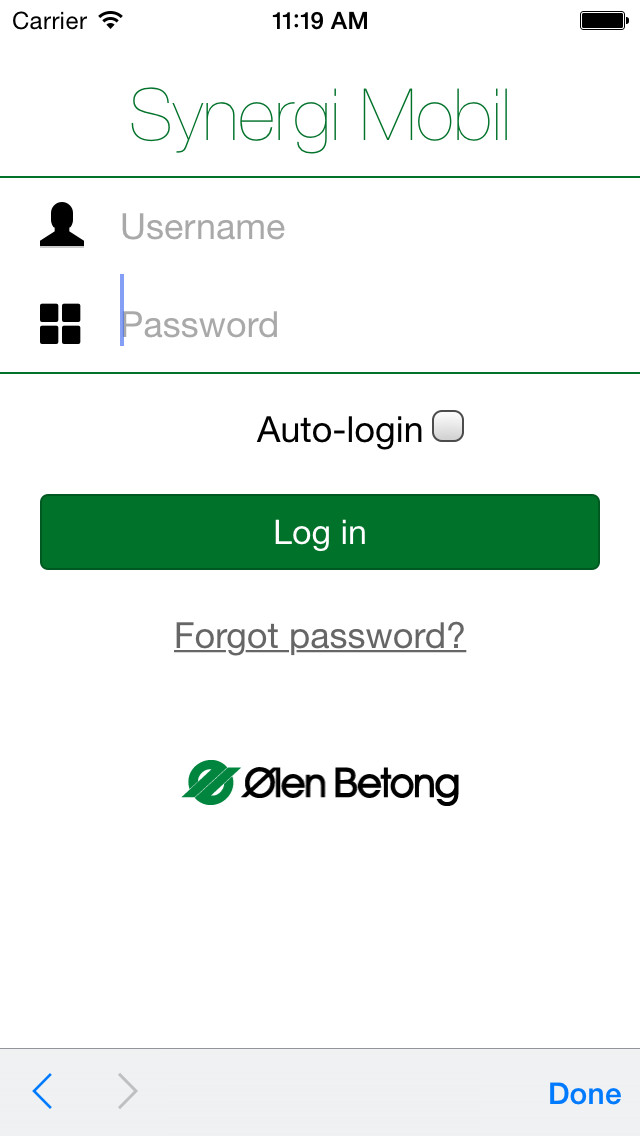 The Mobile Ølen Betong Synergi app accesses online and live data from Synergi enterprise system giving employees updated information on their fingertips. The app gives access to intranet applications like Personell Handbook, Personell Info, Issue Reporting , Internal phone list and more.
Contact IT department to get username and password.
Use username and password to access your internal apps.
All users will have access to personal profile, employee handbook and phone list
All use is subject to the privacy policy for the app.